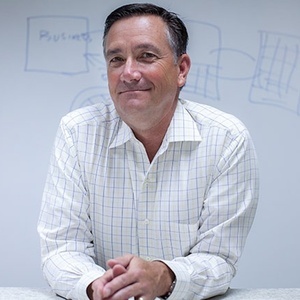 Kevin Atkinson
Special guest
President, Montpelier Advisors
Founder, Kevin Atkinson, is the innovative leader of Montpelier Advisors. If there is a challenge to overcome or an opportunity to explore, Kevin either has the expertise or has access to the information and relationships to deliver results. Kevin is a firm believer that an integrated, coordinated and focused approach is the key to getting things done right, the first time. Kevin believes in each clients' best interest, leveraging both integrity and a personable touch that never leads you down an unnecessary path. His goal is never to push without the promise of success. He provides consummate professionalism while handling all aspects of your company's journey into the captive world.
Kevin Atkinson has been a guest on 1 episode.
September 2nd, 2021 | 59 mins 36 secs

Are you a business owner tired of making those premium payments for an insurance plan you don't have many claims on? Have you wondered what you could do with those dollars that aren't used for claims?

Today on the Premium Finance Show, we're talking with Kevin Atkinson, Founder and President of Montpellier Advisors, an independent boutique firm specializing in the intentional design, collaborative structuring, and focused oversight of captive insurance solutions for small to mid sized businesses.

The discussion goes deep in exploring the benefits of a captive insurance solution for many types of companies, and he shares some of his experience and perspective on why you should consider setting up an insurance agency of your own.

He is also a huge fan and advocate of Cool Springs' Prestige Design and how his clients are able to benefit from both captives and Prestige designs.