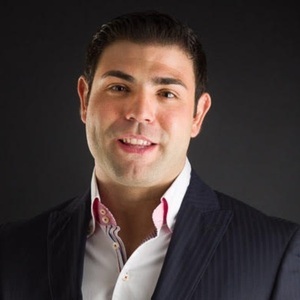 Miguel Cardona Garcia
Special guest
Miguel Cardona Garcia provides best-in-class point-of-sale support with intricate knowledge of Latin America, Europe, and Asia. Having lived and worked in four different countries, Miguel has experienced firsthand the unique financial planning issues of expatriates: namely, earning a living in a country that is not their own.
In providing custom-tailored Private Placement & Finance Life Insurance solutions for affluent families, businesses, and wealthy global citizens. Miguel's areas of expertise are estate planning, generational family planning, and business succession, focusing on ultra-high-net-worth clients, foreign nationals, and high-income individuals. He and his team have built and grown a client portfolio surpassing $300MM in financed premiums.
Born in Spain, Miguel was educated in the U.K. and Spain. Miguel graduated from Oxford Brooker University with bachelor's honors degrees in Business and International Relations. He completed his executive education in Madrid at the Instituto de Estudios Bursátiles, IEB, earning an MS in Finance and MBA. He holds a Registered Investment Advisor and Life Insurance license in the US. His passions include Formula 1, gastronomy, and the Arts. Miguel and his wife reside in Miami, Florida, with their two young children.
Miguel Cardona Garcia has been a guest on 1 episode.
January 19th, 2023 | 42 mins 8 secs

On today's episode of the Premium Finance Show, we're talking with Miguel Garcia and Jimmy Milliron of National Brokerage Atlantic about their specialty focus on supporting wealthy global citizens and foreign nationals.

The Foreign National/Wealthy Global Citizen market is significant and deserves attention.

We had a great conversation about protecting assets in those other countries from government seizure and creating tax deferral opportunities using some of the structures Miguel and Jimmy have implemented for their Foreign National families.

We also talked about providing liquidity for the second and third generation, an opportunity not often thought of or considered unreliable in other countries.