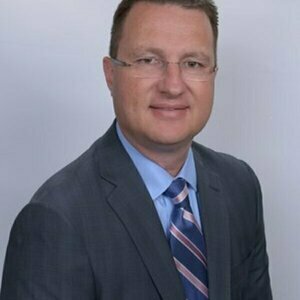 Harry J. Schulz, III
Special guest
Mr. Schulz practices business litigation, oil and gas (transactional and litigation), and handles complex insurance matters. He is currently pursing insurance coverage on behalf of several commercial and governmental clients, and has successfully assisted in the recovery of hundreds of millions of dollars in such insurance claims. He also assists clients, brokers and risk managers with the structuring of insurance programs. Mr. Schulz's expertise in insurance matters is widely recognized, and in 2006, he was named a Southern California Rising Star by the Los Angeles Magazine (July 2006) and Southern California Super Lawyers – Rising Stars Edition.
Mr. Schulz's insurance practice crosses both transactional and litigation spheres. He frequently assists clients in evaluating their insurance needs before losses occur or claims have been asserted. He has extensive experience in reviewing a client's current coverage and evaluating whether it provides sufficient protection against loss and liability. He has also negotiated and enforced various agreements pertaining to self-insured retentions, minimum premium arrangements, captive insurance and reinsurance programs, group and association agreements, and similar arrangements.
Mr. Schulz's experiences also include the negotiation and drafting of numerous directors' and officers', environmental, cyber, commercial general liability, professional liability, fidelity and crime, entertainment, employment practices liability, multi-media, umbrella and excess liability and other commercial policies of insurance, as well as contractual provisions for insurance and indemnity. Mr. Schulz has also successfully pursued insurance coverage in state and federal courts on behalf of numerous clients in coverage disputes.
Underlying Mr. Schulz's insurance practice is his six years of experience as an adjuster handling commercial and personal lines insurance claims and coverage disputes. From 1999 to 2008, Mr. Schulz was an associate at Irell & Manella LLP, where he still provides legal services and consultation on various insurance matters.
In addition, Mr. Schulz was a captain in the U.S. Army Reserves for 15 years, 7 years of which he served as a judge advocate general (JAG), providing legal services to the Army in the areas of administrative and environmental law.
Harry J. Schulz, III has been a guest on 1 episode.
February 1st, 2023 | 43 mins 54 secs

On today's episode of the Premium Finance Show, we're talking with Harry Schultz and Brian Bark of Lopez, Bark and Schultz Law Firm from Orange County, California about the wide range of topics in insurance.

LBS specializes in insurance-related matters, and they offer bespoke legal solutions in the insurance arena.

We had a great conversation about premium finance structures for life insurance purposes, either on the personal estate planning or from a corporate perspective and how to deal with Buy and Sell agreements, Key person policies, Executive bonus structures.

We talked about life insurance policies, third-party policies such as E&O,D&O Commercial General Lines, cyber, umbrella excess, crime, environmental policies, etc.