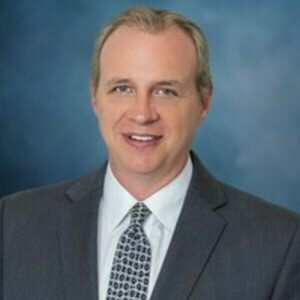 Duncan McKeever
Special guest
Duncan has over 30 years of experience as a senior-level executive with extensive finance, accounting and operational experience in diverse industries including Energy, Healthcare, Security, Printing, Manufacturing, Employment, IT and Financial Services. He has a demonstrated and proven ability to improve operations, impact business growth and maximize profits through achievements in finance and accounting management, cost reductions, internal controls, and productivity/efficiency improvements. He also has strong qualifications in general management, business planning, systems technology design and implementation, and staff development/leadership... SEE LESS
With a focus on small to medium size companies, Duncan has experience with start-ups, established companies looking to restructure debt or in need of growth capital, and exit strategies that have included outright stock and asset sales, selling a company to its employees through an employee stock-ownership plan, and taking a company public.
Prior to joining B2B CFO, Duncan worked for three years in the Energy sector specializing in commercial electricity and natural gas procurement through retail and wholesale supplier negotiation. Before that, he was Co-Founder and CFO of Realtime Medicine LLC where he was responsible for capital investment management, banking and cash management, budgeting, reporting, internal controls and all accounting functions. Before that Duncan worked for ten years as COO and CFO for Sweetwater Security Systems, an investment firm in the security industry that securitized millions in recurring revenue. Duncan has also run investment firms with revenue in excess of $100 million and successfully completed over 30 acquisitions and more than 20 outright company sales.
Duncan McKeever has been a guest on 1 episode.
March 10th, 2022 | 45 mins 9 secs

On today's episode of the Premium Finance Show, we are joined by one of the partners of the fractional CFO service, B2B CFO, Duncan McKeever.

Duncan has over 30 years of experience as a senior-level executive with extensive finance, accounting and operational experience in diverse industries, including Energy, Healthcare, Security, Printing, Manufacturing, Employment, IT and Financial Services.

This is a wide-ranging show as we discuss various topics ranging from employee retention to exit strategies, but one of the key themes is the need to decipher business financials to make sound strategic decisions.

Duncan does a great job of articulating all of this and highlighting the benefits of the Cool Springs model when looking at key employees and transitional agreements for business owners, so you don't eat into the company's cash flow.

Whether or not you think you need a CFO, there is a lot to benefit from in this episode.