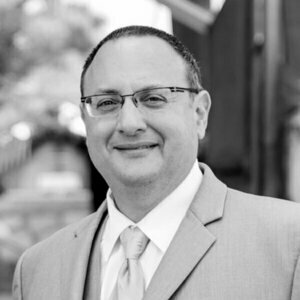 Brian Z. Bark
Special guest
Brian Z. Bark is a seasoned litigator with a unique background. As a former attorney at lrell & Manella LLP, Brian brings big firm experience, passion, and attention to detail to each of his representations. Before that, he worked at one the world's largest insurance companies where he adjusted, investigated and resolved a wide variety of claims. This background provides him with the skills to aggressively litigate cases as well as the ability to find creative and exceptional solutions to resolve matters.
Brian's litigation practice includes representing businesses and individuals in prosecuting and defending against complex, multi-party cases. Brian has litigated a variety of matters ranging from typical business disputes to bet-the-company litigation with hundreds of millions of dollars on the line. Such matters have included everything from business and contract disputes, defective construction, water and mold damage, building fires, car accidents, trade secrets, consumer, employment, and trademark disputes.
Brian's insurance practice focuses on litigating complex first-party and third-party insurance coverage disputes. He has assisted individuals and companies in the recovery of hundreds of millions of dollars under various insurance policies, including commercial general liability, directors and officers, professional liability, fidelity and crime, multi-media, homeowners, employment practices liability, property, fine arts, environmental, and umbrella and excess liability insurance.
Brian has also advised on the placement of billions of dollars of insurance coverage, including the drafting of complex insurance products, directors and officers policies, errors and omissions, project-­specific property insurance programs, wrap-up programs, and difference-in-conditions coverage. He routinely reviews policy language, insurance programs, and insurance requirements on behalf of public and private companies, foundations, museums, and trusts, as well as individuals.
Brian Z. Bark has been a guest on 1 episode.
February 1st, 2023 | 43 mins 54 secs

On today's episode of the Premium Finance Show, we're talking with Harry Schultz and Brian Bark of Lopez, Bark and Schultz Law Firm from Orange County, California about the wide range of topics in insurance.

LBS specializes in insurance-related matters, and they offer bespoke legal solutions in the insurance arena.

We had a great conversation about premium finance structures for life insurance purposes, either on the personal estate planning or from a corporate perspective and how to deal with Buy and Sell agreements, Key person policies, Executive bonus structures.

We talked about life insurance policies, third-party policies such as E&O,D&O Commercial General Lines, cyber, umbrella excess, crime, environmental policies, etc.